Artist Inspiration: James Gurney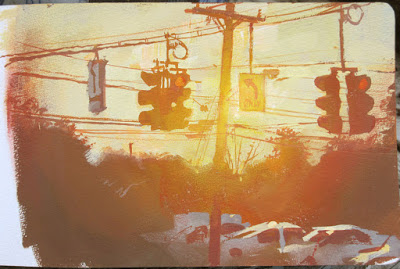 Since I was in art school, I have been a fan of James Gurney's artwork. I love reading his blog, the Gurney Journey for inspiration and painting techniques. Earlier this week I was binge reading a few of his posts, and I found this tutorial on painting a lens flare effect, and I thought I'd share it here.
Just to be clear, all of the images and work in this post are the creation of James Gurney, see the original posting here.
After watching this video, I am eager to try this technique! Do you have favorite artists that you follow online? Let me know in the comments below!