Brush Cleaner & Restorer Review
Brushes can be expensive, depending on what type and quality you buy. I am always looking for ways to make my supplies last as long as possible, so when I found Winsor & Newton's Brush Cleaner & Restorer I had to give it a try.
There are many options for types of brush cleaners depending on what paint you use. Since I had brushes that I use for oil and others that I use for acrylic paints, I wanted a cleaner that would work for both types of paints.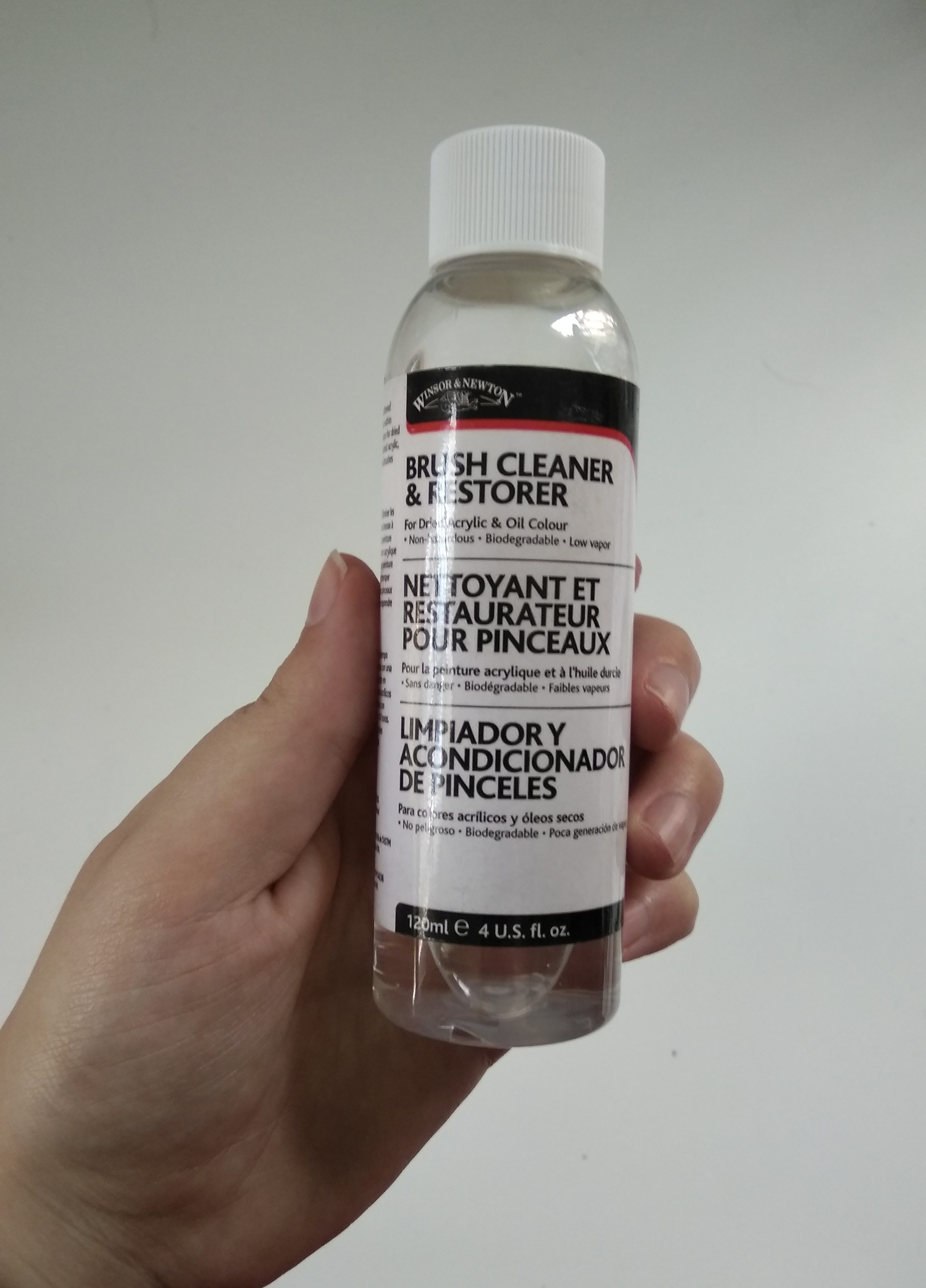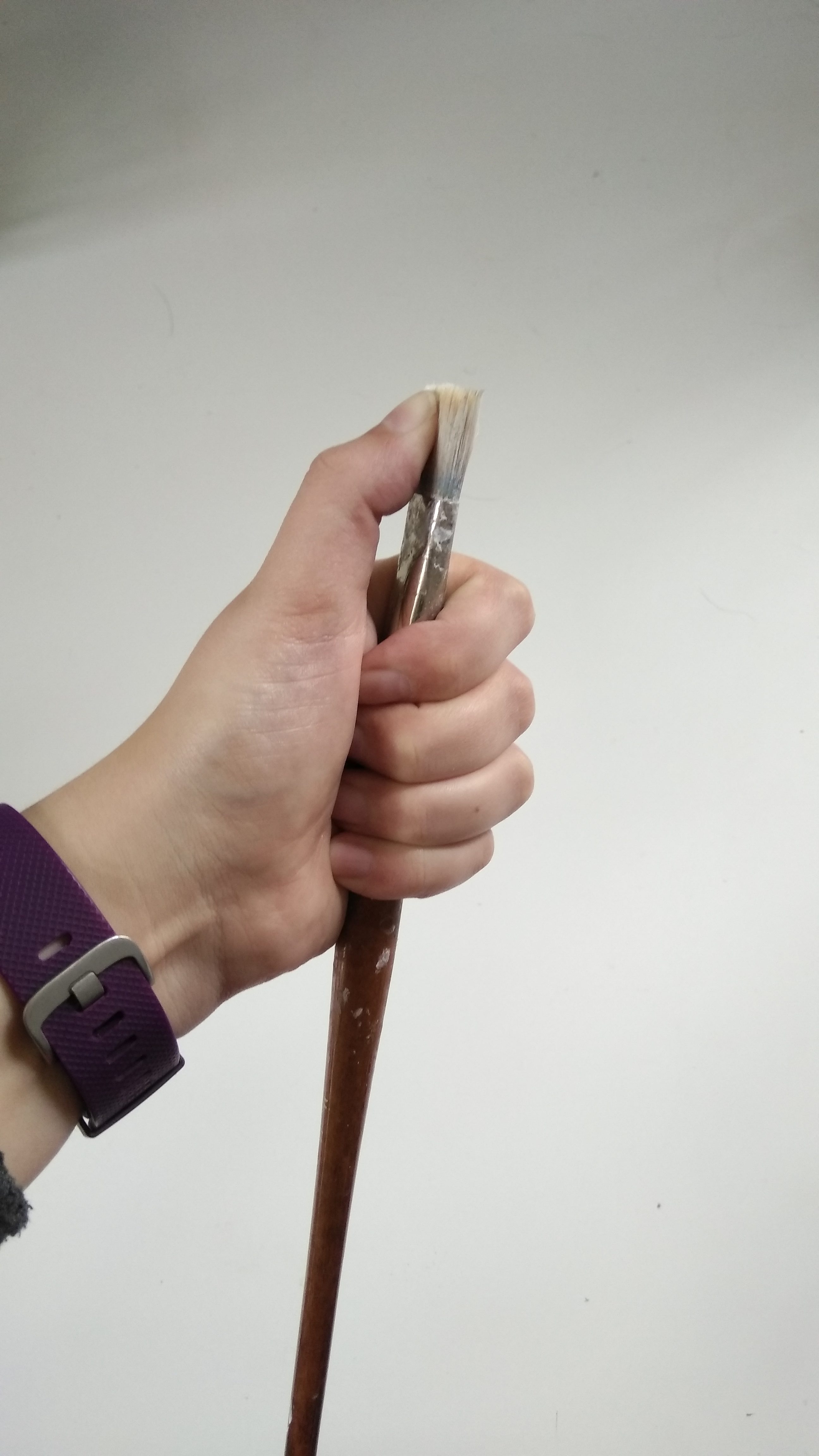 I was going to throw out this brush, the bristles were so still I couldn't bend them. I tested the cleaner out on this brush first because I wouldn't be upset if it didn't clean the brush well. The bottle said to pour enough cleaner to cover the bristles completely in a glass container. They warned against using a plastic container because the cleaner could weaken the plastic.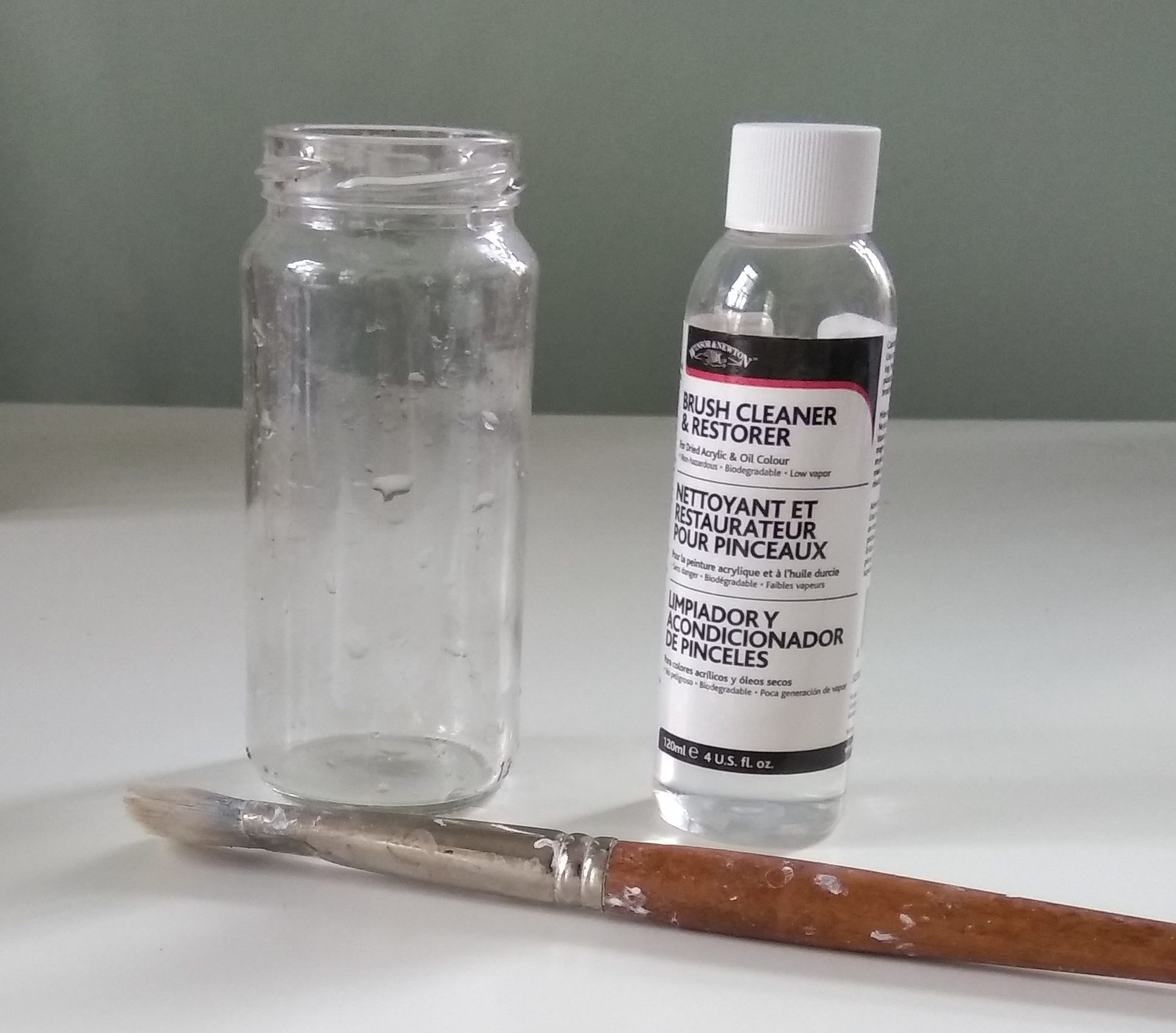 I let the brush soak in the cleaner overnight before washing it out. I was amazed at how well the cleaner worked! While I wouldn't consider the brush to be as good as new, there was a huge improvement. I can easily use this brush for prepping canvases or large washes where I don't need details. As you can see in the pictures below, the bristles fanned out a bit.