Making Art Can Reduces Stress [PLUS A Free Coloring Page!]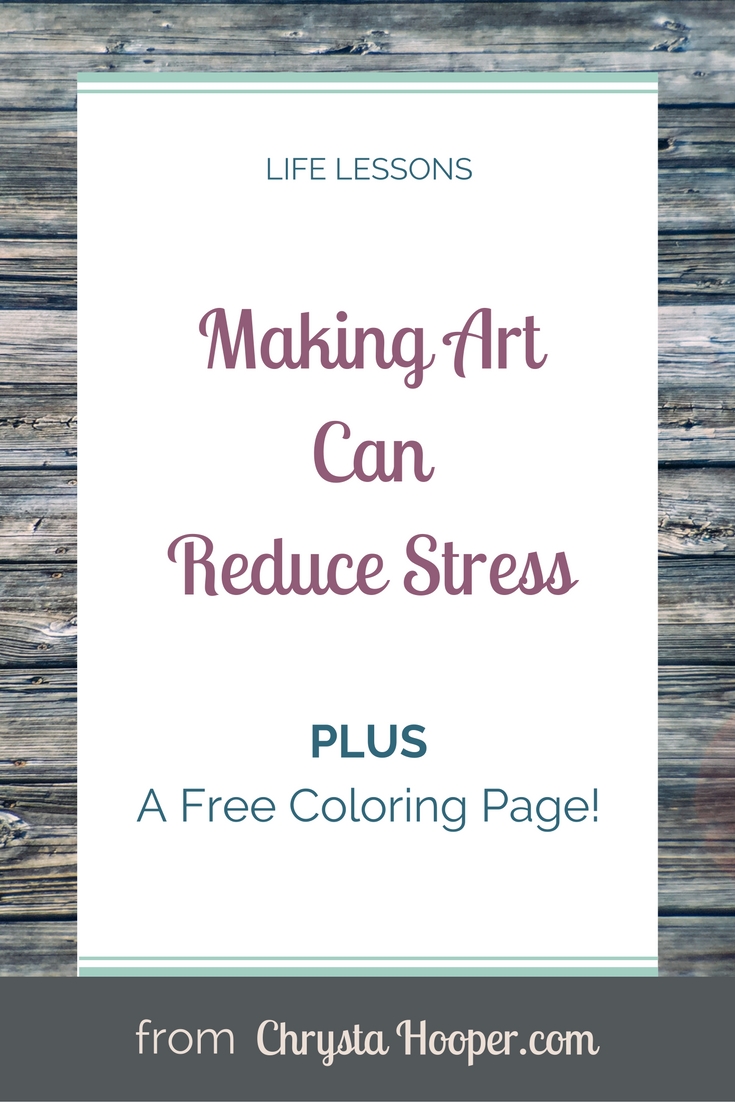 With the holiday season in full swing, it seems like the to-do list is longer than normal. While I enjoy this time of year – it can be a lot of fun but be stressful. Whenever I get want to do something therapeutic but don't want to necessarily "make something" I turn to a coloring book! Coloring is a great way to get your mind off of the to-do list or stresses of the season and you don't need to be "creative" to color!
How can making art reduce stress?
A study published in Art Therapy: Journal of the American Art Therapy Association, showed that there is a connection between creating art and the release of a stress-related hormone called cortisol. This particular study showed that out of the 39 participants, who each spent 45 minutes creating any art of their choice, 75% of the participants saw a dramatic reduction in their cortisol levels.
Do I need to spend a lot of money on supplies?
Many people think that if you are going to make art you need expensive supplies and need to take classes to learn how to paint, draw, etc. I'm here to tell you that you don't have to. If you want to take a class or splurge on expensive supplies go for it! You don't need to make this your hobby or show your artwork to anyone. You also can use the cheap "little kid" watercolors, crayons, color pencils, coloring books etc. I don't spend a lot of money on supplies because I find it difficult to use them however I want. I would second guess what I wanted to paint because I spent so much money on the paint and brushes that I wanted an awesome painting every time. That wasn't a healthy or realistic attitude!
To get you started on your art creating/coloring, I've made a coloring page for you! What's even better is it's free!
If you download the coloring page and want to share your awesome coloring skills, I'd love to see it! Tag me on Instagram or Twitter @chrysta_hooper.
What if I don't have a lot of time to color or create something?
The study I read had their participants create art for 45 minutes. You don't need to spend that long on coloring or making art. If you have 5 minutes, that's enough! Don't stress yourself out about how much time you do or don't have to dedicate to this, just do what you can! If you have a little more free time, try adding something to your coloring page or just doodle!
Do you consistently color or create art for fun? Which do you like to do more? Let me know in the comments below!