10 Podcasts I'm Obsessed With
The holidays are here! December seemed to FLY BY. I've found myself listening to podcasts more than I usually do with so many extra things to do for the holiday season. From extra hours in the car to making & wrapping presents, sending holiday cards – podcasts are a great alternative to Christmas music. Here are a few of my current favorite podcasts and why I like them!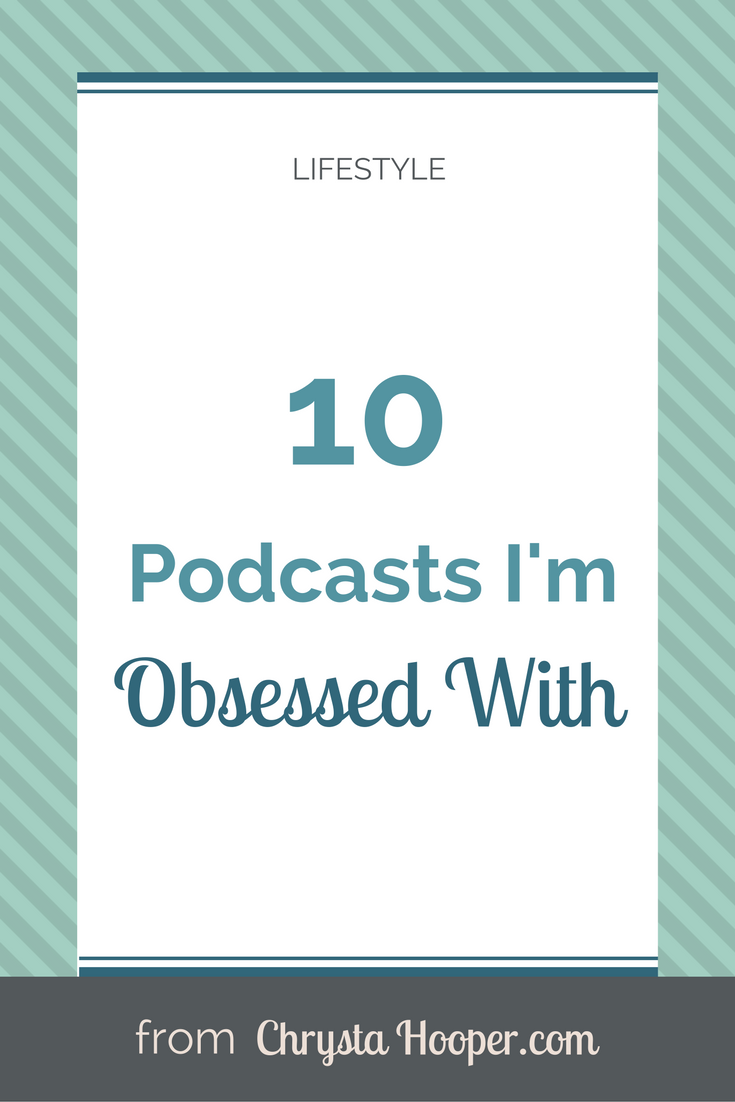 Being Boss: Mindset, Habits, Tactics & Lifestyles for Creative Entrepreneurs
Listen to the podcast
Hosted by friends and business partners Emily Thompson and Kathleen Shannon, this show is full of helpful advice regarding being your own boss, but specifically for creative entrepreneurs. I've only recently started listening to this podcast but so far I really like it.  This podcast gives great advice for creatives starting out in business. I always have something to take notes with when listening to this podcast because they give a lot of resources that they personally use and like.
Frequency: Weekly, every Tuesday
Elise Gets Crafty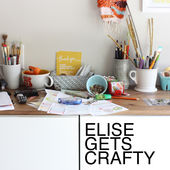 Listen to the podcast
Another creative entrepreneurial podcast, Elise talks about blogging, business, creativity, motivation and much more. She has creative professionals on the podcast to discuss their business, how they got started, advice for aspiring artists, etc. Listening to other artists talk about how they got started is really inspiring!
Frequency: Weekly
Resourceful Designer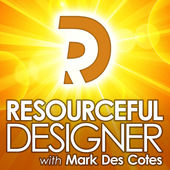 Listen to the podcast
The name says it all for this podcast. Mark Des Cotes packs each episode with lots of resources and valuable information for freelance graphic designers. Mark has over 25 years experience in graphic design and has been running his own design business for over 10 years. He gives advice that he wish he had known when he was first starting out and talks about struggles and successes that he's had over the years.
Frequency: Weekly
Happier with Gretchen Rubin
Listen to the podcast
Sisters Gretchen Rubin and Elizabeth Craft discuss how to be happier and provide manageable advice about happiness and good habits. While this podcast is considered a self-help podcast, I don't think of it that way. Yes, you are getting tips about how to be happier, but I feel like it is more than that. You hear about studies on happiness, and the daily lives of Liz and Gretchen. Maybe that's my way of being okay with listening to a "self-help" podcast.
Frequency: Twice a week, Mondays & Wednesdays
Art for Your Ear by the Jealous Curator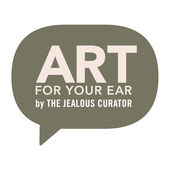 Listen to the podcast
This is one of my favorite podcasts! The host, Danielle Krysa interviews a different artist each week. She learns about their childhood, how their style and technique changes over the years, and so much more. I love listening to this podcast because it doesn't have a traditional interview feel, it's just Danielle and the artist having a conversation.
Frequency: Weekly, every Saturday
Seanwes Podcast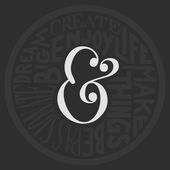 Listen to the podcast
Sean McCabe and Ben Toalson host this weekly podcast which is full of insights on creativity and business. There is a lot of valuable information in this podcast. The only thing I don't like about it is that you can't listen to all the episodes for free. You can listen to some for free but to have access to the archives you need to be a paying member of the Seanwes community. I understand why they do this, but it's frustrating when they refer to a previous episode in the podcast and you can't listen to it because you aren't a member.
Frequency: Every Wednesday
Design Life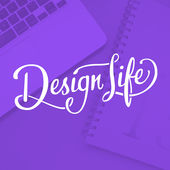 Listen to the podcast
Charli and Femke, two designers working full-time jobs and work on side projects in their free time, discuss challenges they face in the design world. It's always comforting for me to listen to this podcast because they are going through the same challenges I am as a designer it's nice to know you aren't alone. They are awesome about asking the design community for input and incorporate the responses they receive into each episode.
Frequency: Weekly, every Monday
The Black Tapes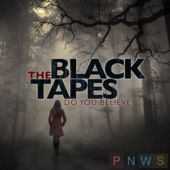 Listen to the podcast
I started listening to The Black Tapes in October and went through seasons 1 & 2 before the end of the month. The Black Tapes is a serialized docudrama about one journalist's (Alex Reagen) search for truth, her enigmatic subject's mysterious past, and the literal and figurative ghosts that haunt them both. This podcast fulfills my curious side – I don't necesarily believe in the paranormal but I don't not believe in it either. I really like listening to the experiences that other people have and try to decide for myself if I believe them or not.
Frequency: bi-weekly
The Last Podcast on the Left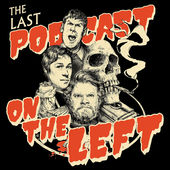 Listen to the podcast
Hosted by three comedians: Henry Zebrowski, Ben Kissel and Marcus Parks, this podcast takes a comical look at some serious subjects like serial killers and cults. I enjoy listening to these guys discuss the different serial killers, they do a great job presenting the facts but also giving their thoughts on the subject.
Frequency: weekly
The Mortified Podcast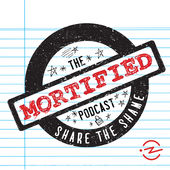 Listen to the podcast
This podcast is hilarious! It primarily consists of people sharing their most embarrassing childhood artifacts (journals, letters, poems, lyrics, plays, home movies, art) with others, in order to reveal stories about their lives. Hear grown men and women confront their past with tales of their first kiss, first puff, worst prom, fights with mom, life at bible camp, worst hand job, best mall job, and reasons they deserved to marry Jon Bon Jovi. If you need a laugh, this podcast is for you!
Frequency: semi-weekly
I hope you found some new podcasts to listen to from this list! Do you have a favorite podcast that didn't make my list? Let me know in the comments – I'm always on the hunt for new podcasts to listen to!