Why I Started Carrying a Sketchbook
It took several attempts for me to carry my sketchbook with me and actually use it. At first I would carry my sketchbook around but I never wanted to draw quick impulsive sketches. I wanted the sketchbook to have only amazing drawings. Which is unrealistic and a poor way to use a sketchbook.
I also made the mistake of buying a really nice, expensive sketchbook. It looked amazing in the store, and when I went to draw in it I was terrified of ruining this perfect sketchbook. Now, I set a limit on how much I am willing to pay for a sketchbook, so if I destroy it I won't be upset about it.
I also used to only sketch. I thought I had to have really elaborate sketches that filled the entire spread. While pages like this are beautiful, it wasn't realistic for me to do that every time I wanted to draw. Now I use my sketchbook like a journal, a place to doodle, write lists and to note down things I don't want to forget.
I carry my sketchbook because if I have 10 minutes here and there I can easily note down things or draw. It's a good way to keep the creativity flowing!
What I have with my sketchbook changes a lot. If I want to draw in pen, I might just have a normal ballpoint pen in my bag, but if I feel like playing with watercolor, then I'll have a few brushes, watercolors and watercolor pencils. Below is a picture of what I've been using lately. I have a lovely sketchbook cover on my sketchbook (that also holds some of my things!) and a travel watercolor tin I made.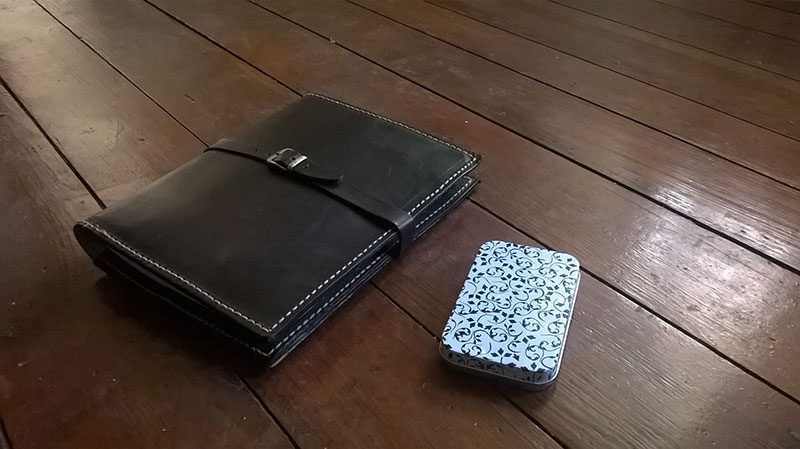 Here's what it looks like open. I have a space to keep some business cards on hand, and some brushes and pens.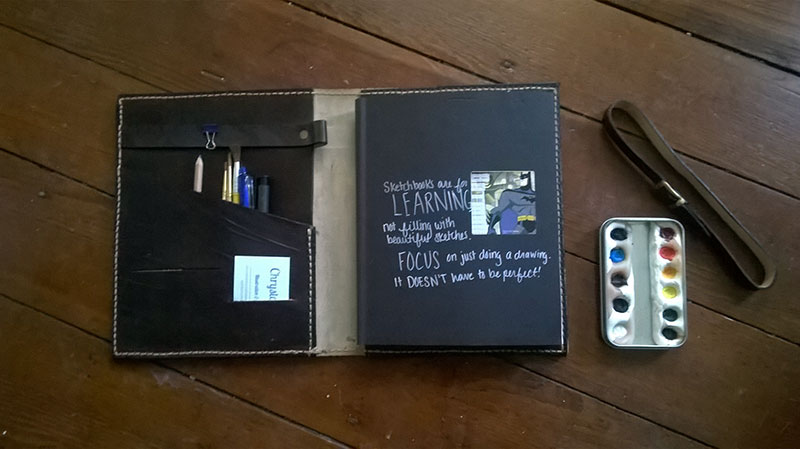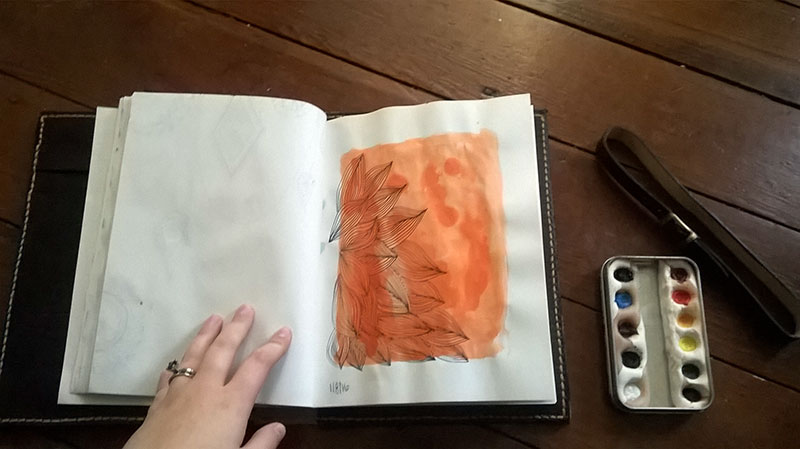 Do you keep a sketchbook? Let me know how you use your sketchbook in the comments!