Creating Daily Art For Myself
I had lofty ambitions for this post. My goal was to create art daily and have this post be full of that art. While I have been creating for myself, it hasn't been every day, and it hasn't been in the form of sketches (like I thought it would be). I thought about changing the topic for today's post but I reminded myself that this blog is about my artistic journey. Which means it's okay if I don't accomplish every goal I set for myself.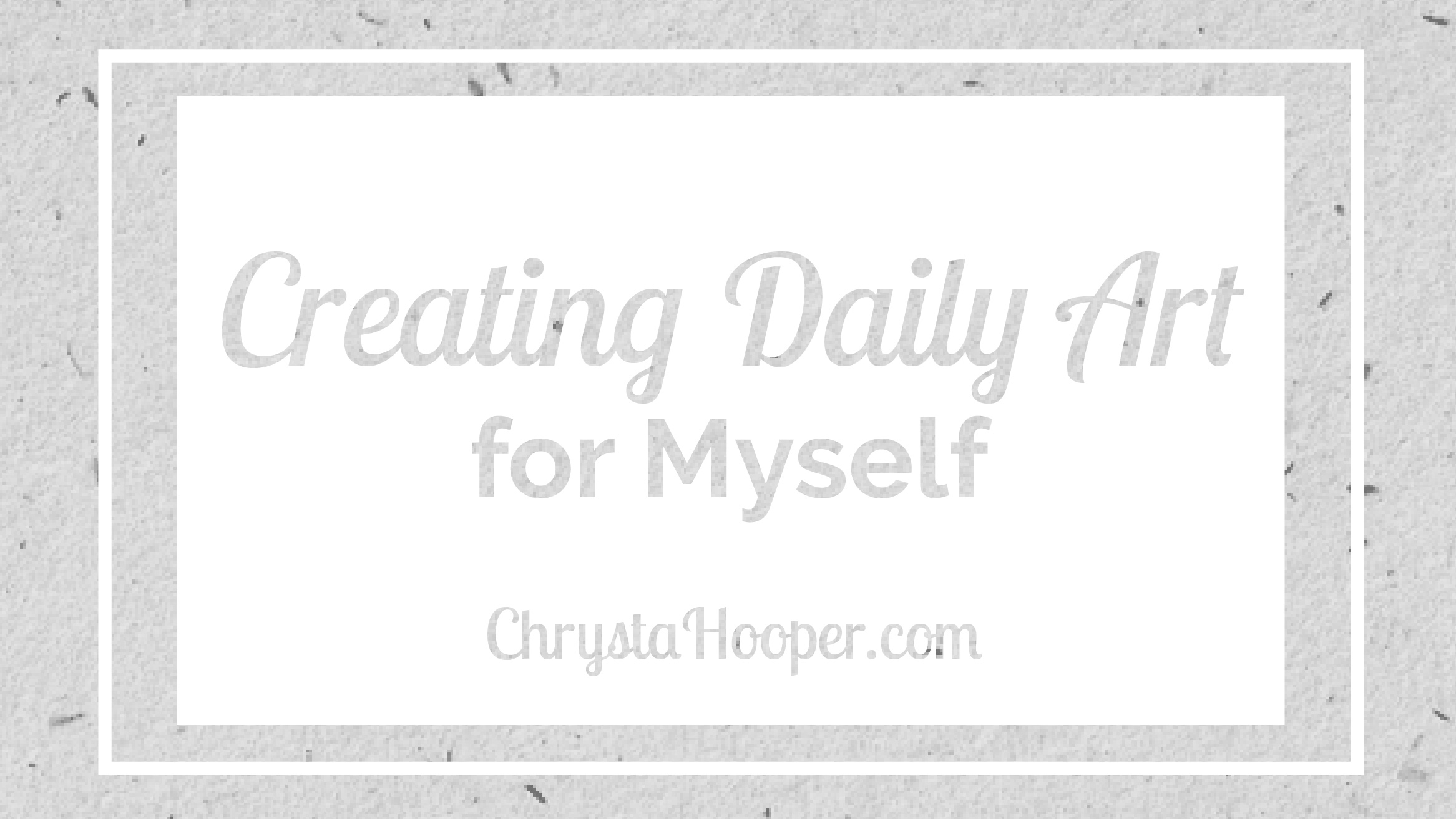 I still want to create something daily, but I plan on being smarter about it for next month. I am scheduling time for this into my day and putting it on my to-do list.
While I didn't create something every day, I do have a few things to show you that I really enjoyed creating. I spent more time on DIY projects because I wanted to spruce up my house a little. I also think it's good to experiment with projects that are different from what you do. I often get ideas from doing things that are unrelated to my current project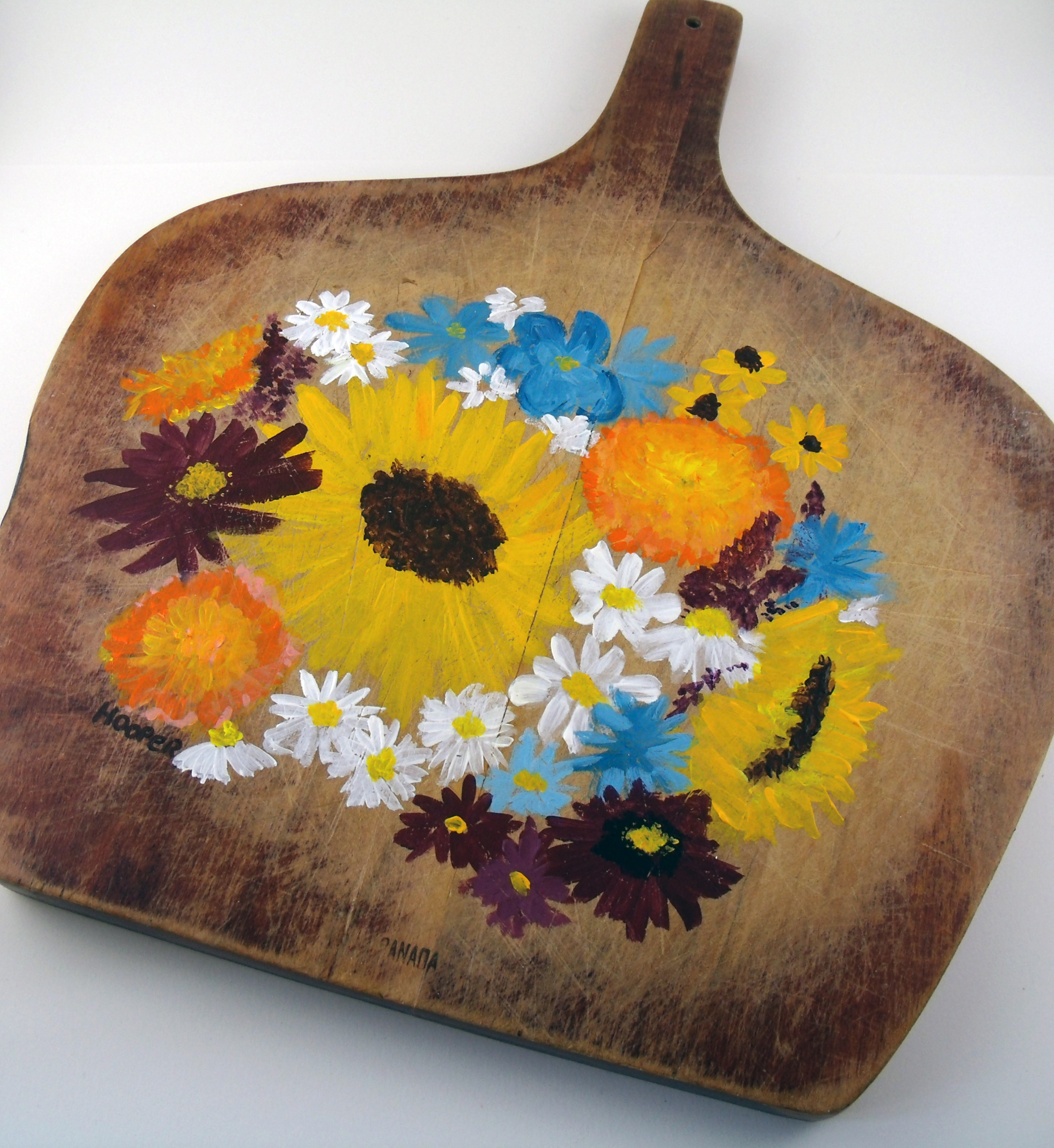 This cutting board was a hand-me-down from when I moved into my first apartment. This board was well used – so much that one day when I went to use it and it split into two pieces. My husband suggested that I glue it back together and paint something on it -he has great ideas for re-purposing things.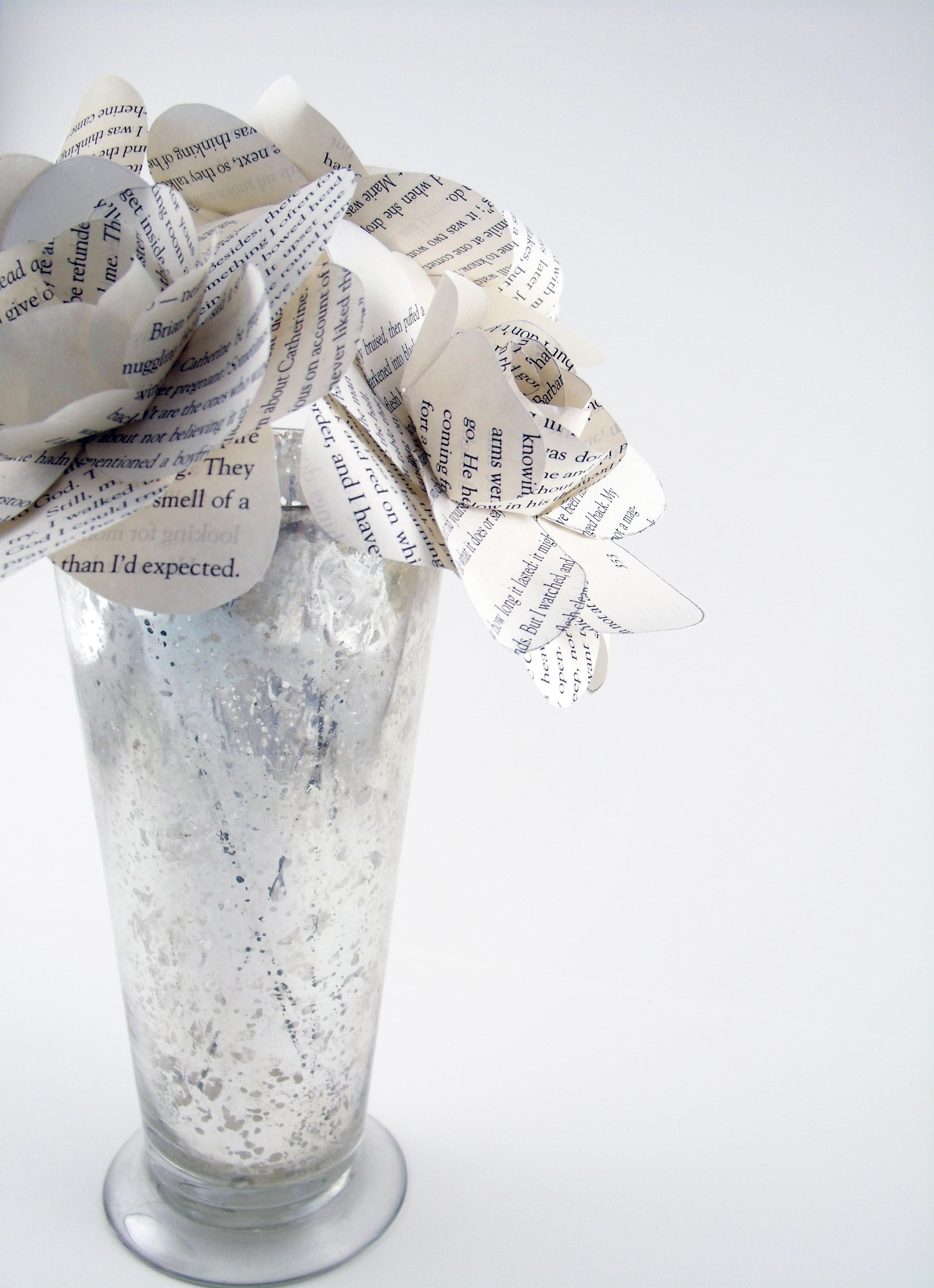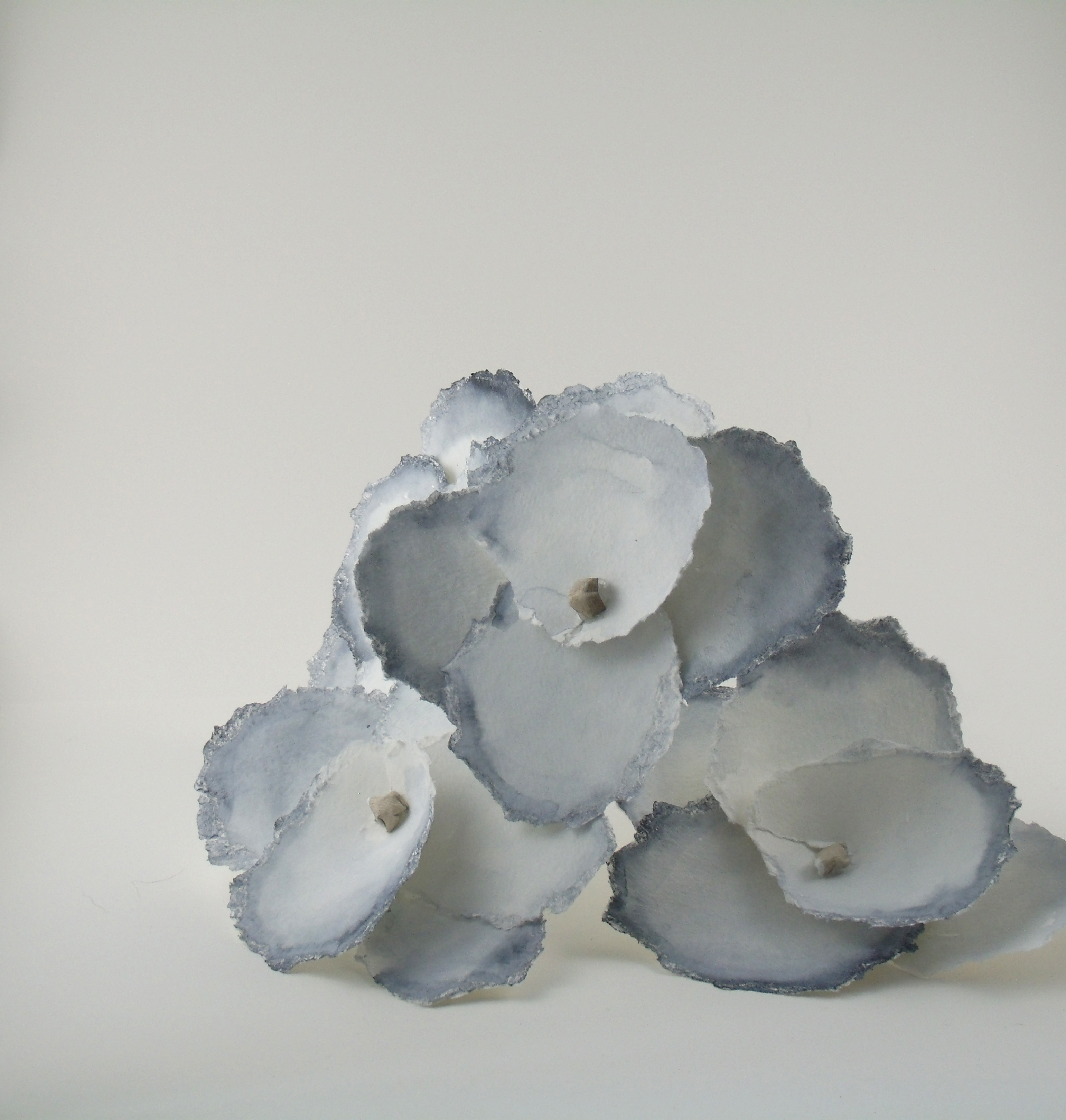 I have a shelf in my house that needed some decoration. The shelf is built into the wall going downstairs to my basement so I can't put plants there because they wouldn't get enough light. I decided that I wanted to make paper flowers to brighten up the shelf. I tried two different types of paper flowers and I like the contrast between them. I want to fill the entire shelf with paper flowers, so I need to make more, but these are a good start.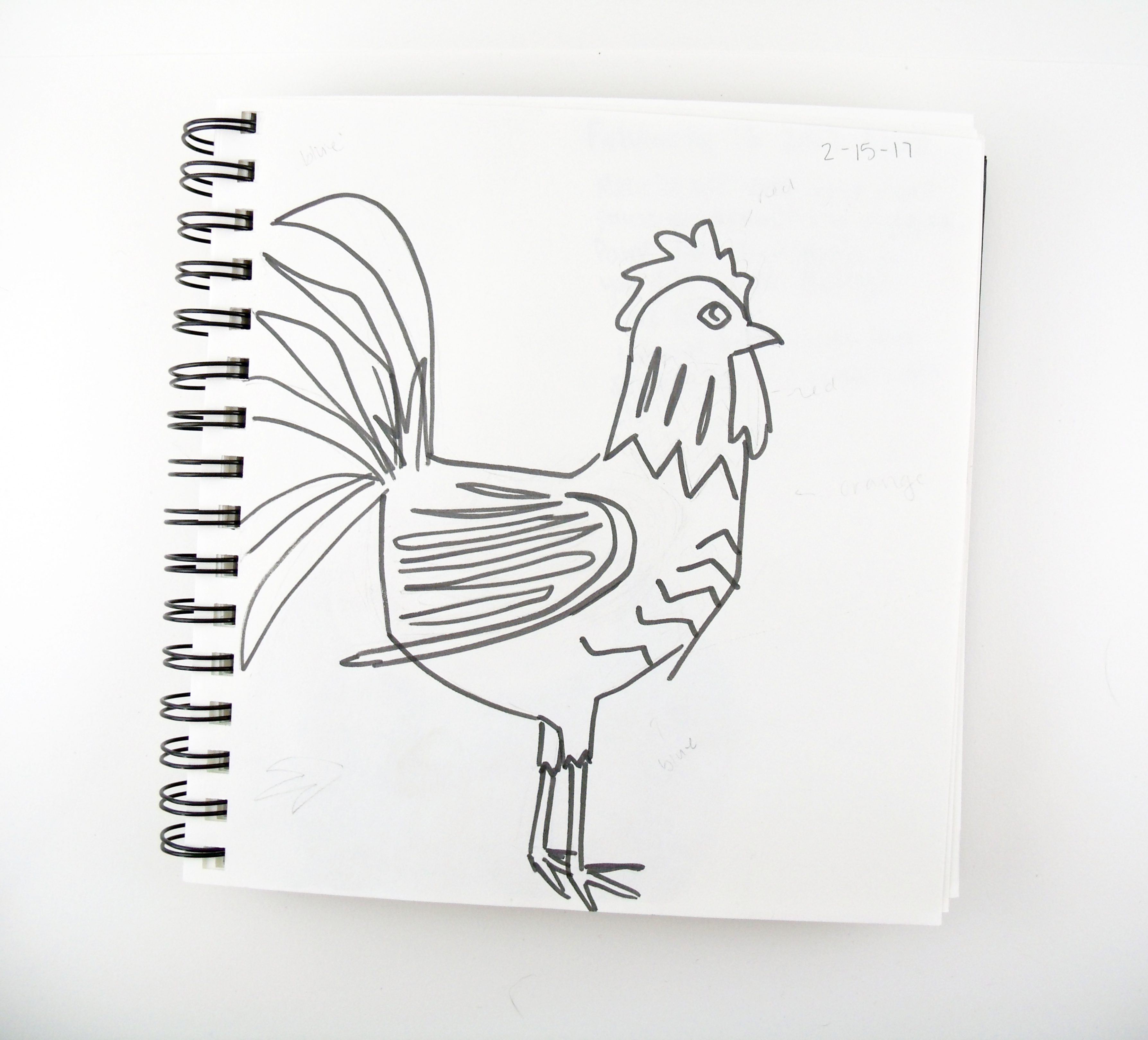 This guy was inspired by my neighbor's rooster. Yup, from my studio window I can see their chickens, ducks and the rooster running around. I am working on making a cut paper version of the rooster. Here's a somewhat deconstructed image of him.
Do you ever have difficulty making the time to do something that is just for you? Would you like to see more posts like this? Let me know your thoughts in the comments!