Ferdinand the Bull Custom Nursery Art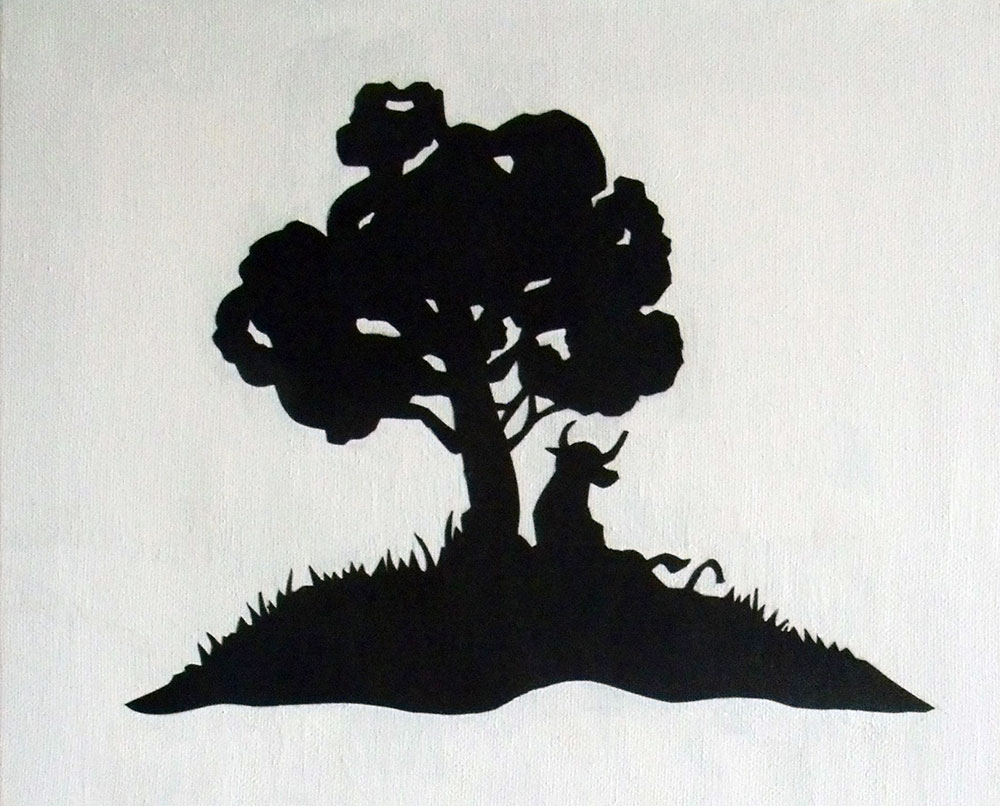 Recently, I created my first custom nursery piece. One of my friends recently had a baby and I wanted to do something special and unique for her and the baby. When I learned that her nursery didn't have a lot on the walls, I decided I wanted to make a piece for the nursery.
My friend's favorite children's book is Ferdinand the Bull, so I quickly found the book and started making my favorite page from the book.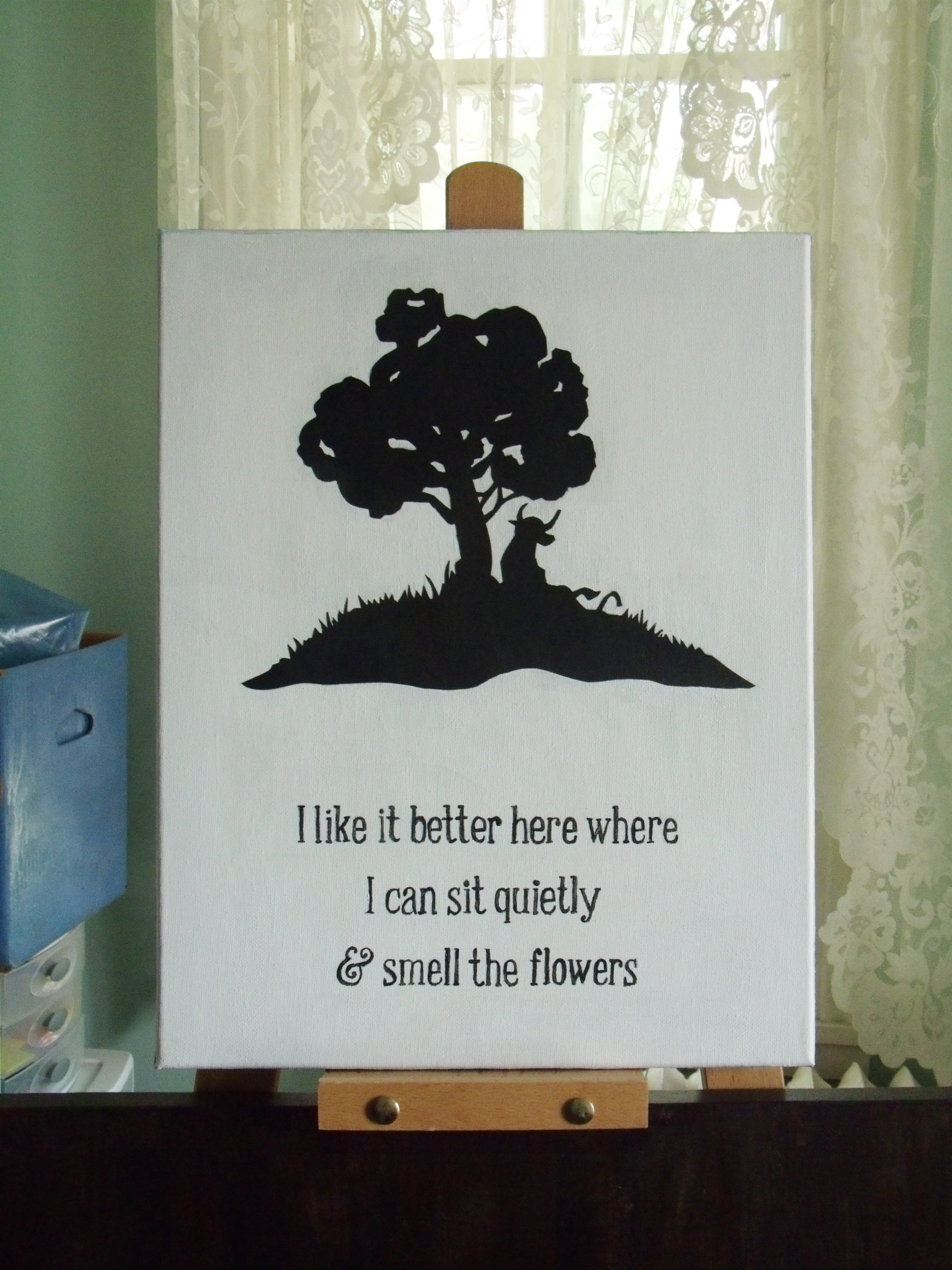 I created Ferdinand and the tree out of a piece of black paper and hand painted the quote at the bottom. I also painted the sides of the canvas black, so it neatly finished the piece and doesn't need to be framed.