I'm in an Art Show at Carnival of Collectables!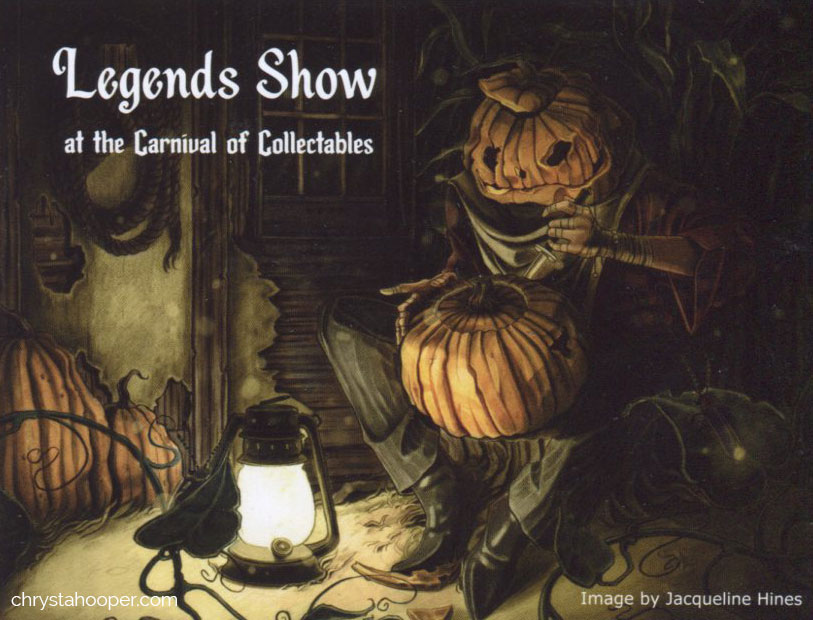 I have exciting news (at least, I think it's exciting…) I have a piece in an upcoming art show!
About the art show:
Sometimes a story comes from the past..but is it true? Myths and legends surround real and imaginary people, places, and events. Let's explore these legends together with the Legends Show at the Carnival of Collectables! Local and International artists featured!
Artists include:
Candice Angelini, Christophe Prades, Rachel Adams, Jason Norman, Rebecca Graham, Mike Sgier, Jacqueline Hines, Robb Spath, Karli Bresler, Benjamin Martins, Therese Lavery, Kimberlee Traub, Chrysta Hooper, Pat Strube, Ulana Zahajkewycz, Mary Kamphausen Shadbolt and more!
When:
The show will run from November 26th to December 26th
Opening Reception
Saturday, Nov. 26th 4-7pm
I am so excited to see the show! I love the concept for the theme and I'm eager to see what my fellow artists have created!
If you're in the Sicklerville area and want to check out an awesome art show, head on over to Carnival of Collectables! After you look at the show you can also go through their awesome antiques mall!